TERMOS OFFICE, TK inkl. 1.9 ltr. kanne
Manuell vanntilførsel
Kapasitet: 15 ltr/t
Effekt:  2200W

TERMOS OFFICE, TK inkl. 1.9 ltr. kanne - Thermokinetic
En liten, fleksibel maskin med manuell vannpåfylling. Brygger kaffe direkte gjennom lokket i en 1,9 liters termos, som letter håndtering og servering.
12-koppers kapasitet per brygg gjør maskinen perfekt til små arbeidsplasser og serveringssteder.
Bryggetid ca. 7 minutter.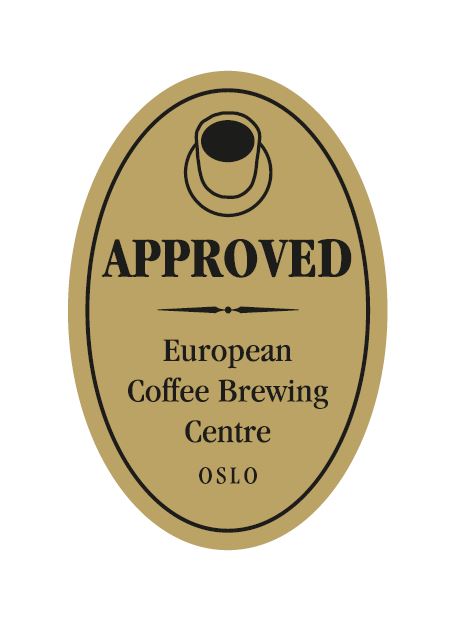 ---
Tekniske spesifikasjoner:
Høyde: 428 mm
Dybde: 410 mm
Bredde: 205 mm
Kapasitet: 15 ltr/t
Bryggetid: 7 min.
Vanntilførsel: Manuell
Effekt: 2200W
Strømforsyning: 230V 1N - 50-60Hz
ThermoKinetic TECHNOLOGY
The Thermokinetic Series brewers feature an innovative solution* to control the temperature according to the ECBC standards. Together with a PID system, we have sophistically combined different systems to keep the temperature stable and the proper contact time in the filter basket, thus performing an improved TDS rate and a genuine, exceptional taste. Our new coffee brewers use the kinetic energy generated by the air introduced into the boiler, thus increasing or decreasing the temperature of the water inside the boiler and, in consequence, the water which is poured into the brewing basket. The air supply accuracy, together with a specific PID Control (proportional, integral and derivative) which predicts how the system is reacting, consistently provide the right water temperature in contact with the coffee.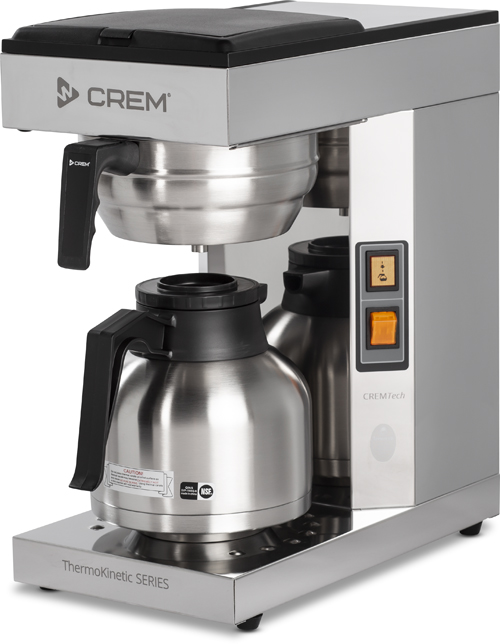 What's ECBC?
Brewing Time and coffee grind
Brewing time relates directly to coffee grind, so equipment may be modified to give shorter – or, in some cases, longer – water contact times. However, it should never exceed 8 minutes. Brewing Temperature
A coffee brewer will meet the temperature requirements if, during normal operation, the temperature in the brew basket reaches 92ºC within the first minute of the brew and stays between 92- 96ºC throughout the brew cycle. The temperature should never exceed 96ºC. Solubles Concentration Measurement
The solubles concentration (strength) of the beverage may range from 1.30% to 1.55%. Solubles Yield
The value for the solubles concentration will be plotted on the Coffee Brewing Control Chart and extended to the diagonal line that represents the coffee-to-water ratio of 50-60 grams per litre. The solubles yield may range between 18.0% to 22.0%.